GERBER Courses
Nowadays' dentistry requires a holistic approach to the patient and a comprehensive treatment, Gerber Condylator GmbH, acting in accordance with the of Prof. A. Gerber's assumptions, offers training that meets the functional and aesthetic requirements of a patient.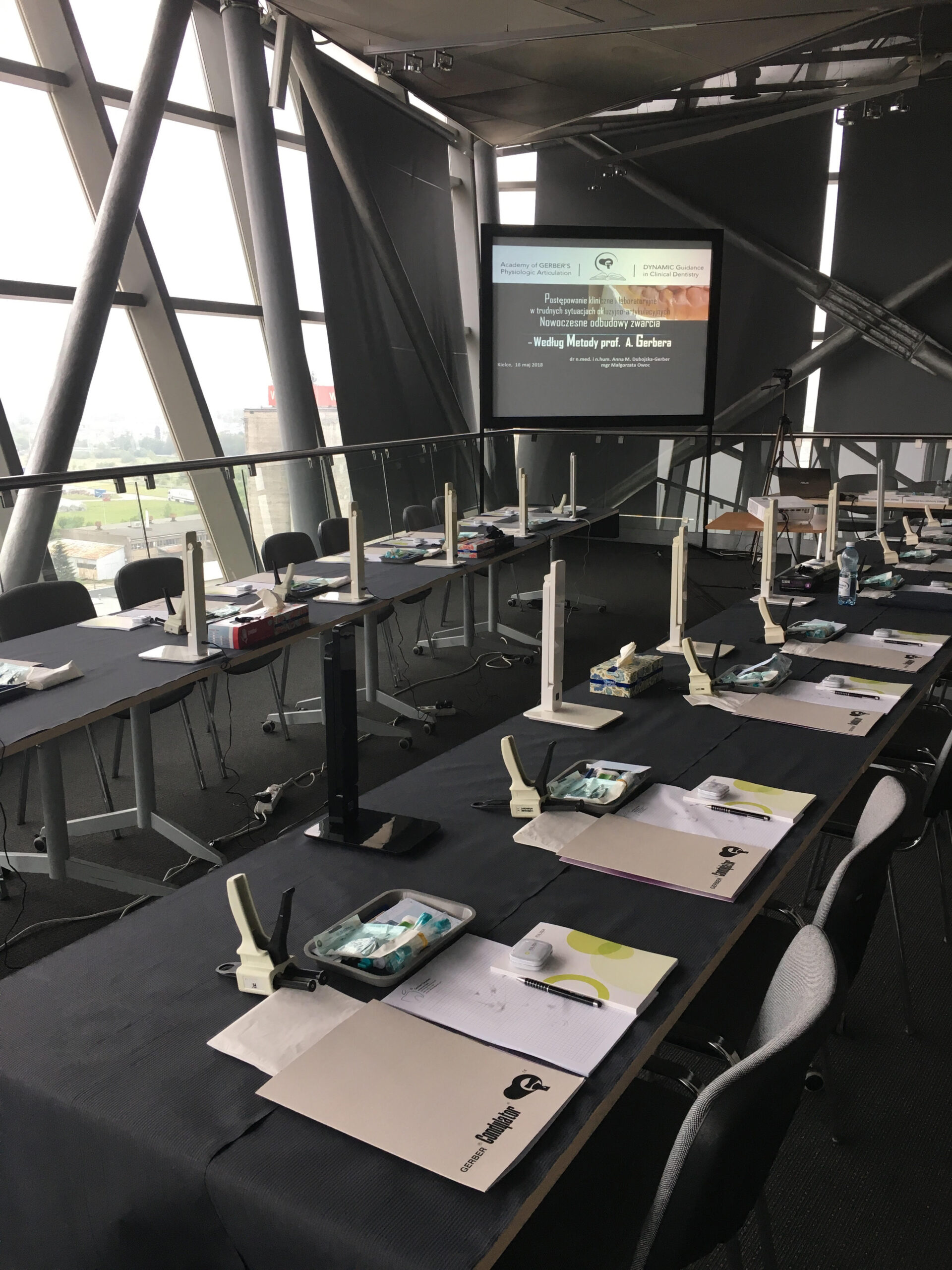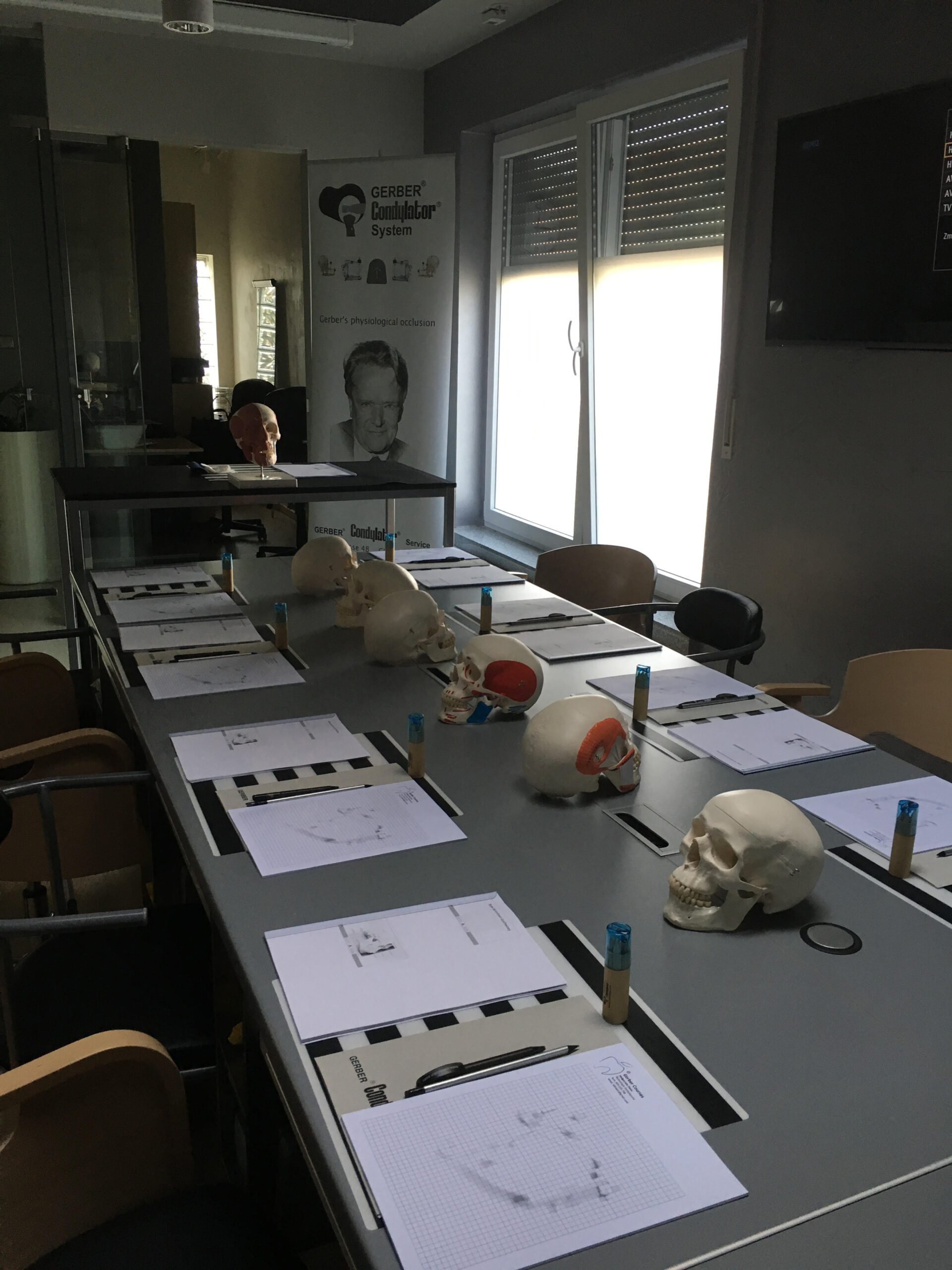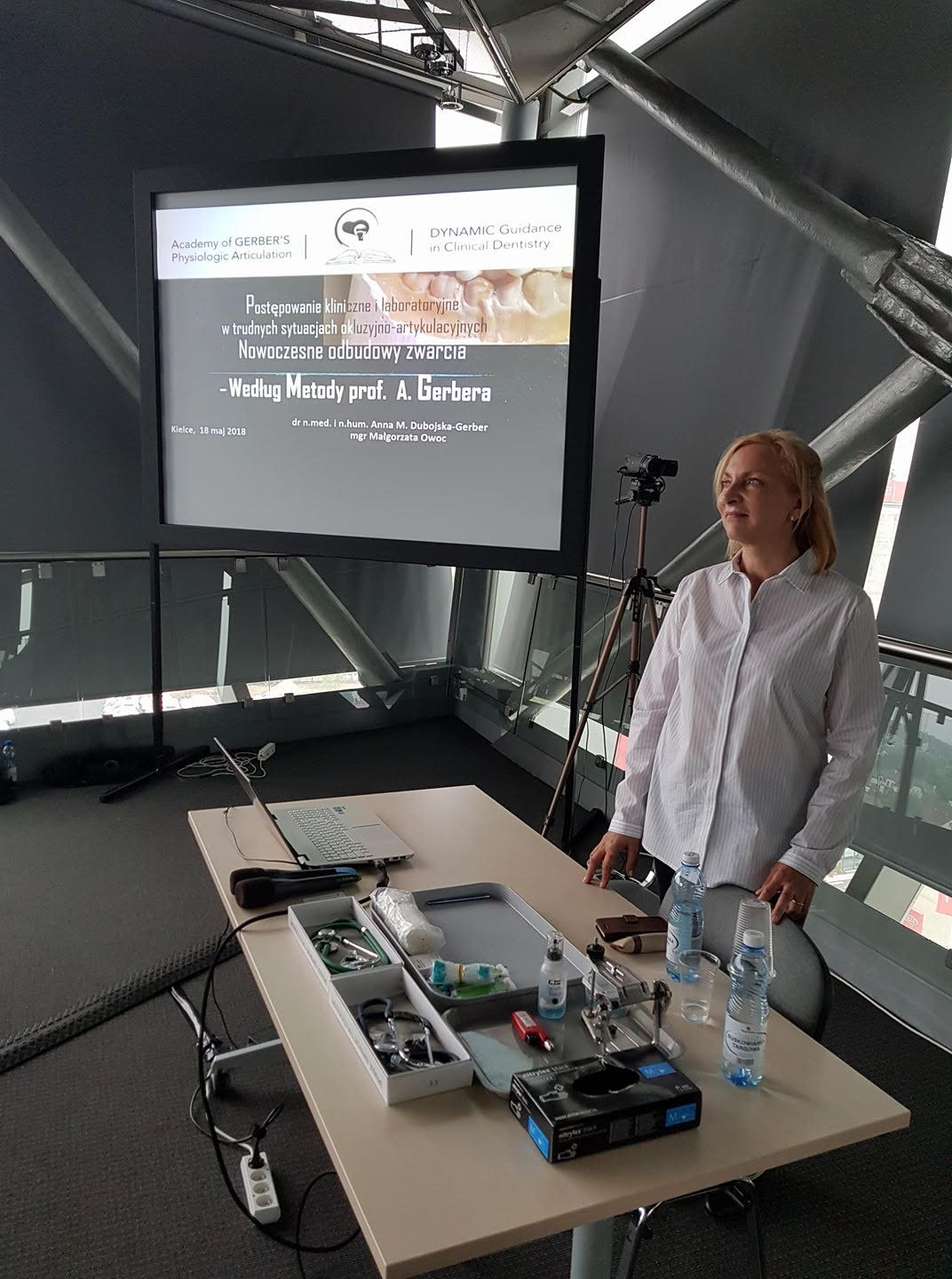 Subject:
· Functional-aesthetic diagnostics according to the Gerber® Method
· Rehabilitation using the Gerber® Method
· Lingual occlusion (complete and hybrid restorations)

Place:
Gerber Condylator GmbH offers international courses for individual participants at the company's headquarters or in the reference Training Center.
Number of participants:
All courses offered by Gerber Condylator GmbH are practical courses and therefore the number of participants is limited to 10 people.

Dates:
Each course takes 4 full days (32 hours). After submitting the appropriate number of participants for a given course, Gerber Condylator GmbH will decide on the date of the course with the potential participants. Note: Until the end of September 2021 all courses are fully booked.

Language:
The courses offered by Gerber Condylator GmbH are conducted in English.

Certificates:
After the course, each participant will receive a Gerber Condylator GmbH course certificate, specifying the subject and number of hours. Not all Gerber Condylator GmbH courses are covered by the obligatory educational points program.

Gerber Courses
Tradition of Swiss Alpine Gerber Courses in St.Moritz since 1965