The Gerber Medical Diagnosis System is composed of following parts: Gerber Facebow – DED® (Dynamic Esthetic Diagnostics), Gerber Registration Instruments®, Gerber Condylator®. The Gerber Medical Diagnosis System provides a basis for rehabilitation, for reconstructing a damaged or missing dentition in an anatomo-physiological correct relation to the temporomandibular joint. The registration method can be used in the diagnosis of occlusal disharmonies associated with dentition and periodontal disease and/or temporomandibular joint disorders. The values diagnosed and registered in instrumental analysis of the occlusion in relation to the TMJs are used to produce orthodontic appliances and prosthodontic appliances (crowns, bridges, occlusal splints, fixed and removable restorations of patients dentition).
The Gerber Medical Diagnosis System provides control of the ortho-angulation of working and balancing facets in natural and artificial dentition. Anatomo-mechanical simulation of the condyles path from centric relation to the most retruded position of the mandible and from centric relation to the most protrusive position. Full three-dimensional capacity to control the Bennett movement and the Immediate Site Shift (ISS).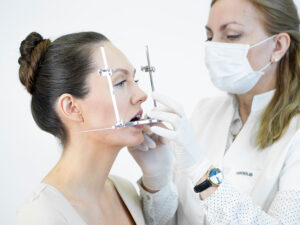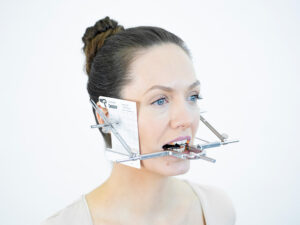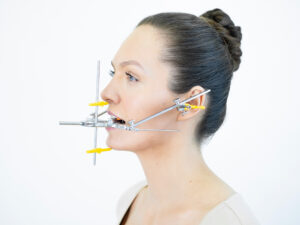 Certified Medical Products
Certified safety of Gerber Condylator's Medical Products ensure success at work. Gerber Products meet the legal requirements and are CE marked for 'Class I' Medical Devices.
Please contact us if you want to see the documents.
The Gerber Condylator GmbH designated Manufaktura Dentystyczna – Paulina Owoc as the European Authorized Representative in the Medical Device Regulation.For any questions or complaints you can contact the European Authorised Representative under the address: ear@condylator.comor the Gerber Condylator under the address; gerber@condylator.com directly.
Please note: Regulatory approval for products mentioned on this website varies from country to country. For further information, and for details of local distributors and agents, contact our Sales and Marketing team at gerber@condylator.com
Trademarks and Patents
All the parts of Gerber Medical Diagnosis System are World protected by Trademarks and Patents.
Service
Service for your Gerber Condylator® and your Gerber Facebow – DED®
The Gerber® Condylator® or Gerber Facebow – DED® can be sent in for a service. We do not distribute spare parts for the Gerber equipment. We will accept the equipment for a service, only after a quotation from us on the costs of the repairs. The quotation can only be prepared when you provide us with a set of photographs indicating the condition of the equipment. All costs relating to repair including sending to us and the return of the equipment are for the clients account.
Downloads
Instruction for Use product manuals
Please note: Regulatory approval for products mentioned on this website varies from country to country. For further information, and for details of local distributors and agents, contact our Sales and Marketing team at gerber@condylator.com
IFU – Library